Lisa Larson is perhaps Sweden's most famous ceramicist, and her figurines are certainly the most popular. Her Advent children and cats adorn many homes. The exhibition Lisa Larson was the first temporary exhibition to be presented following the reopening of the newly renovated museum, and comprised approximately 200 objects, most of which date from 1954–1980, when the artist was employed by the Gustavsberg Porcelain Factory.
When Lisa Larson joined Gustavsberg in 1954, the plan was that she would only work there for one year. Her mission was to create 'bestsellers'. In the end, the collaboration yielded 26 years of great sales success. Lisa Larson left the factory in 1980, and in 1992 she founded Keramikstudion together with her collaborators Franco Nicolosi and Siv Solin. Here in Gustavsberg Harbour, her beloved figurines continue to be produced on the site where it all began nearly 70 years ago.
The exhibition focused on Lisa Larson's time at the Gustavsberg Porcelain Factory (1954–1980), and comprised approximately 200 objects. It is virtually impossible to provide a complete account of Lisa's career as a creator of ceramic objects. Even Lisa Larson herself does not know how many pieces she has produced. Instead, the exhibition delved into a variety of well-known and more obscure creations, thus providing insight into the work behind the figurines – from one-of-a-kind objects to series, from inspiration to production, from craft to industry. It was hoped that this exhibition can thus help to highlight lesser-known aspects of Lisa Larson's extensive oeuvre.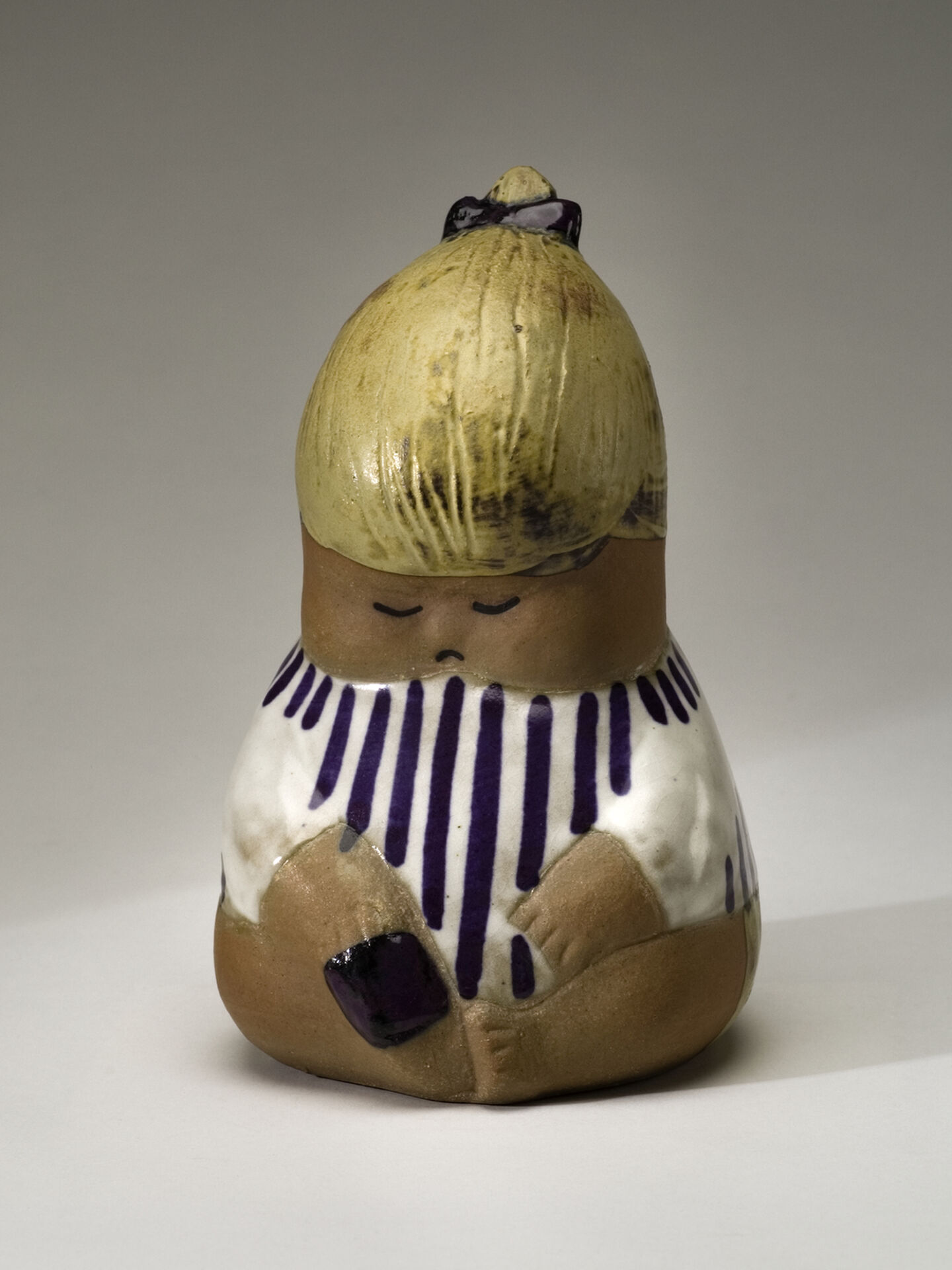 Figurine "Johanna" from the series "Larsons ungar" (Larson's kids), by Lisa Larson.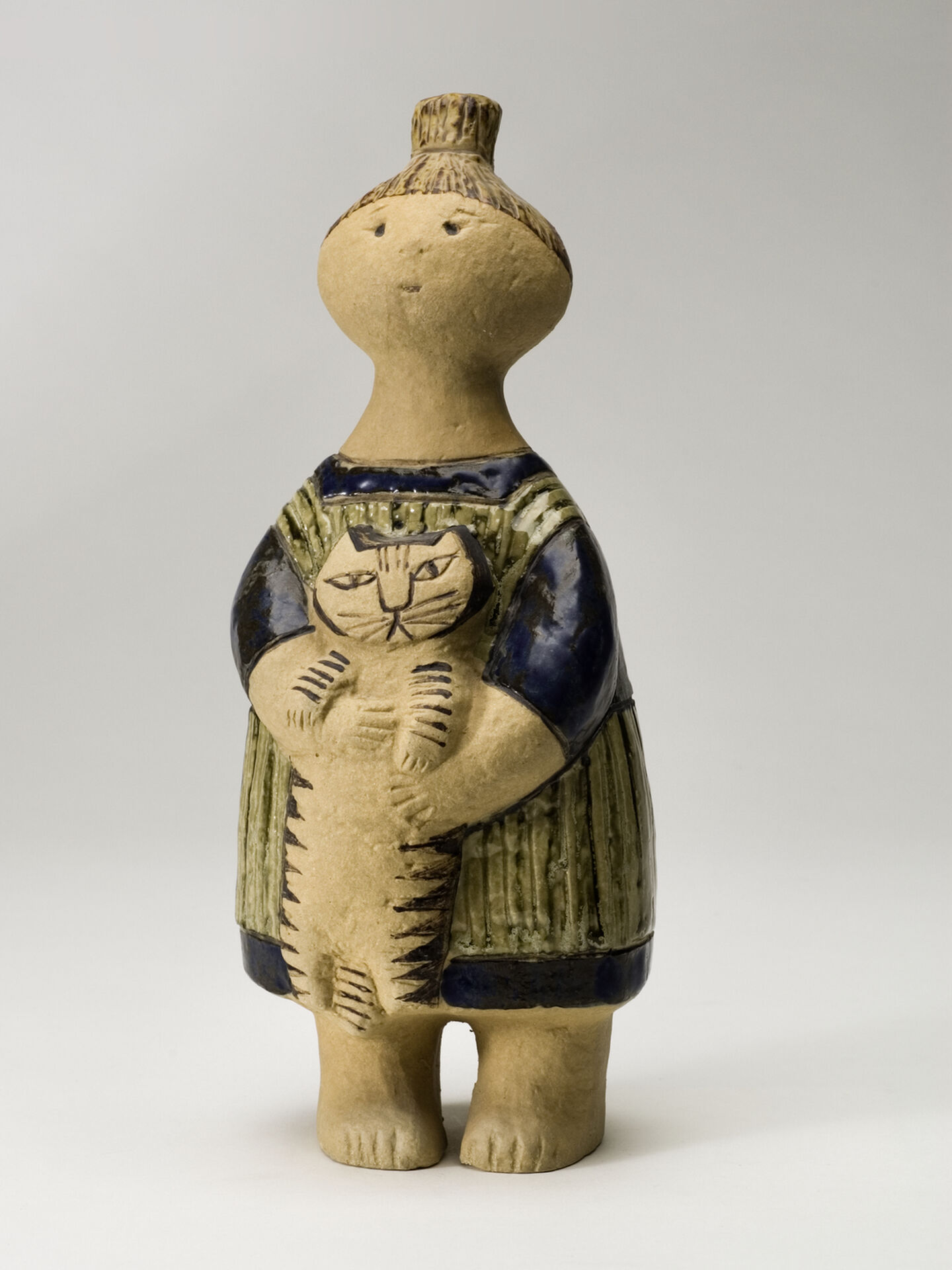 Figurine "Stina with a Cat", by Lisa Larson.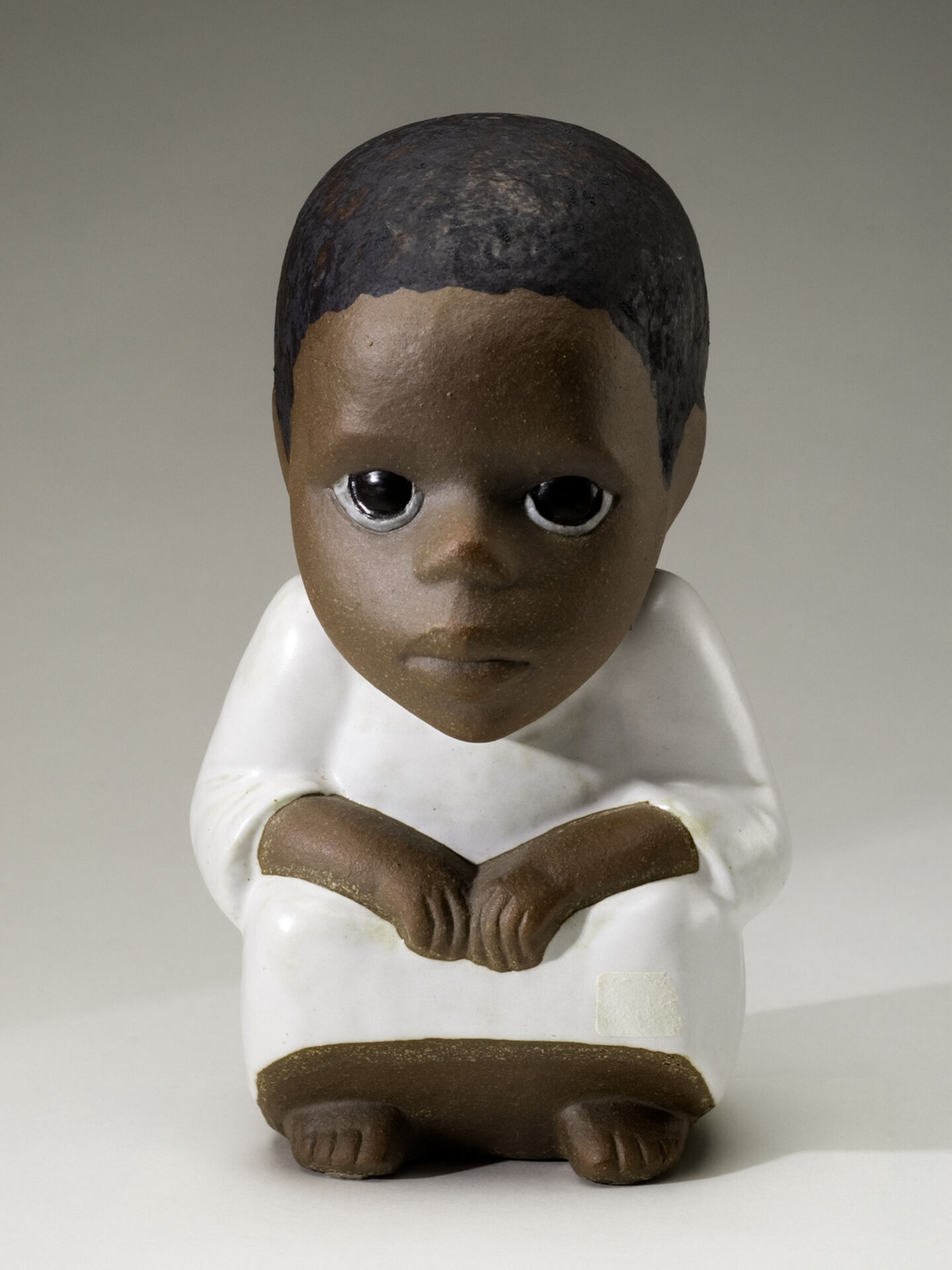 Figurine "South", from the series "Africa", by Lisa Larson.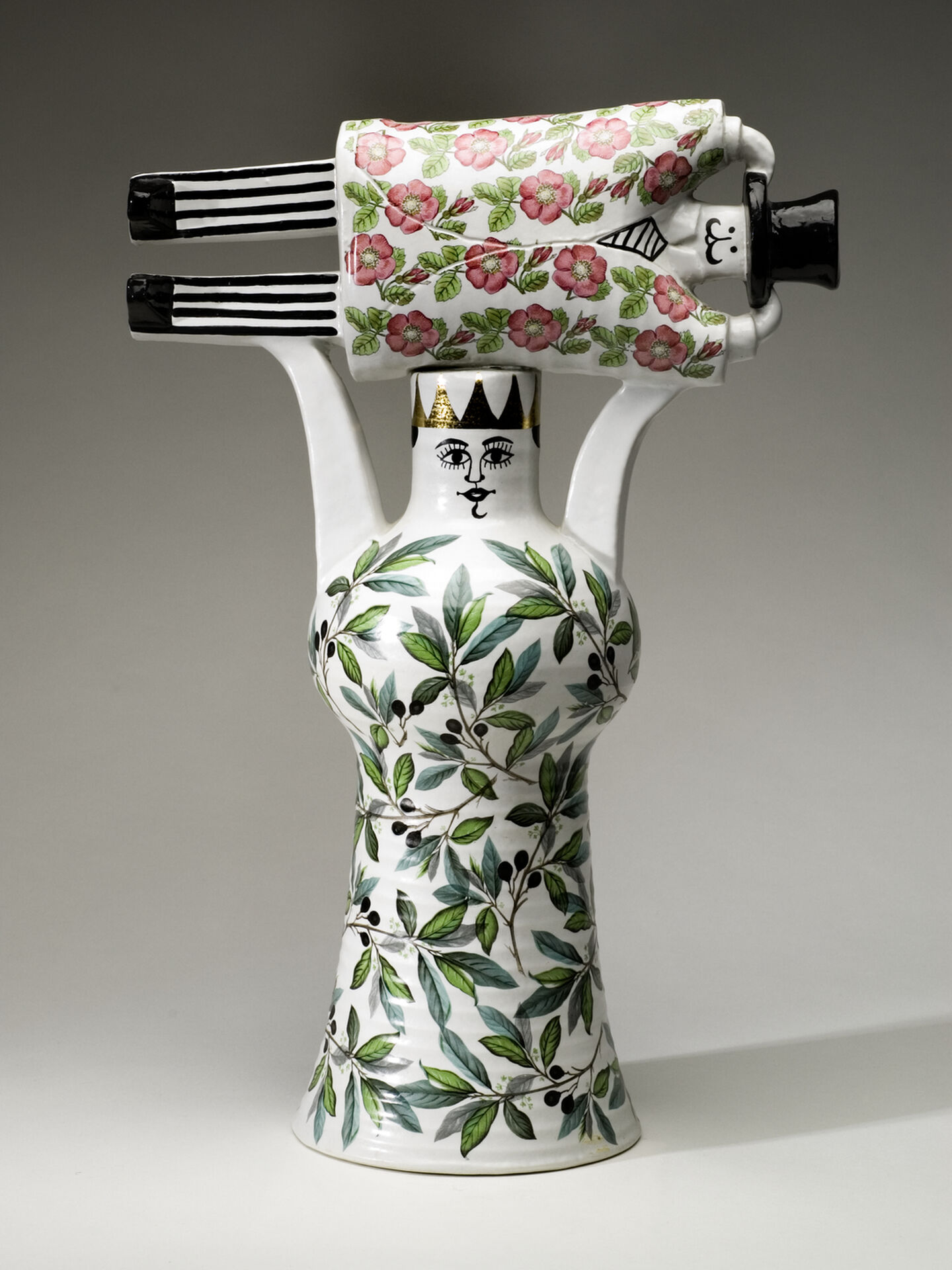 Figurine "Samhällsdebatten" (the public debate), by Lisa Larson.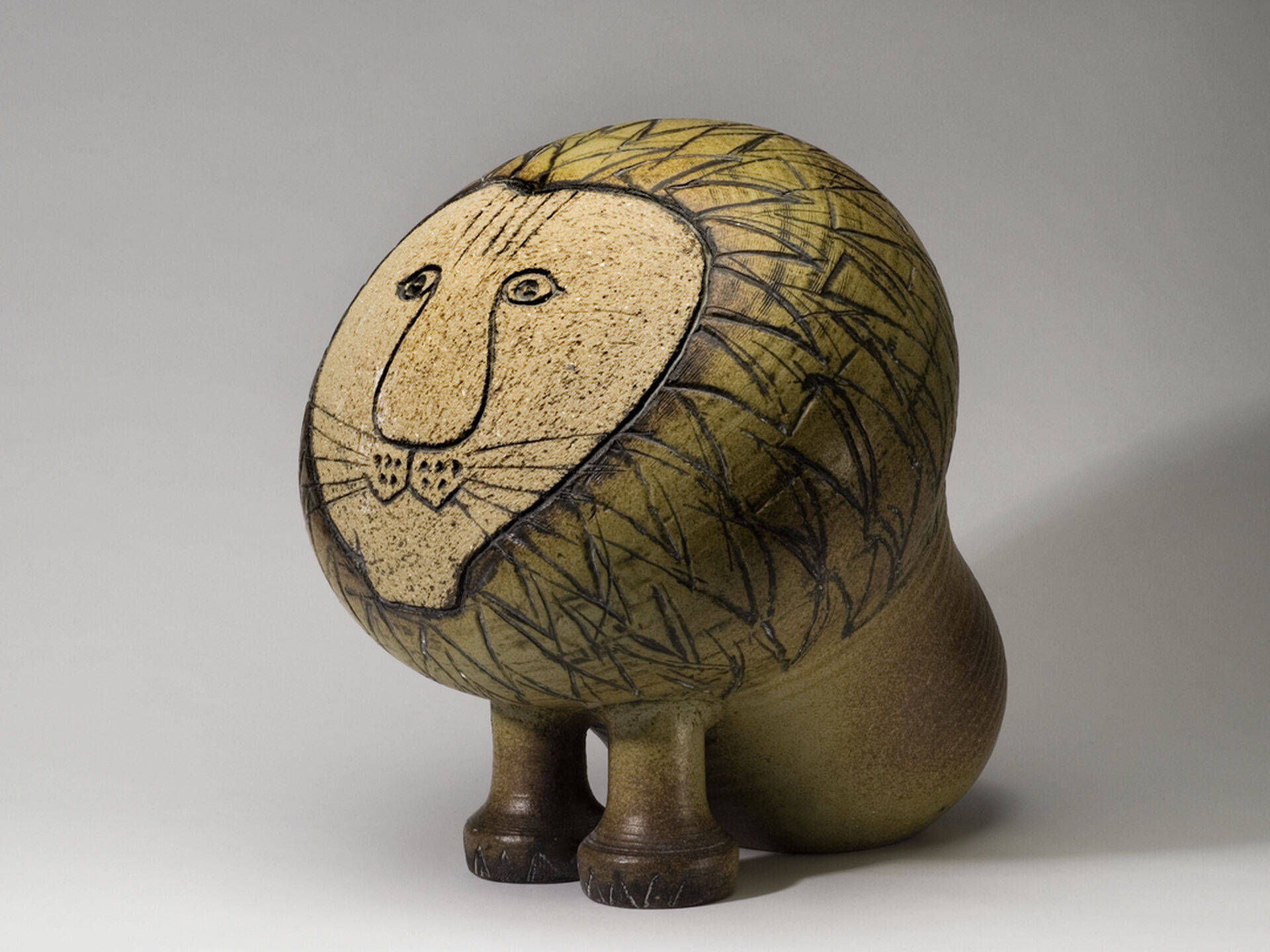 Sculpture "Lion Gigant" from the series "Africa", by Lisa Larson.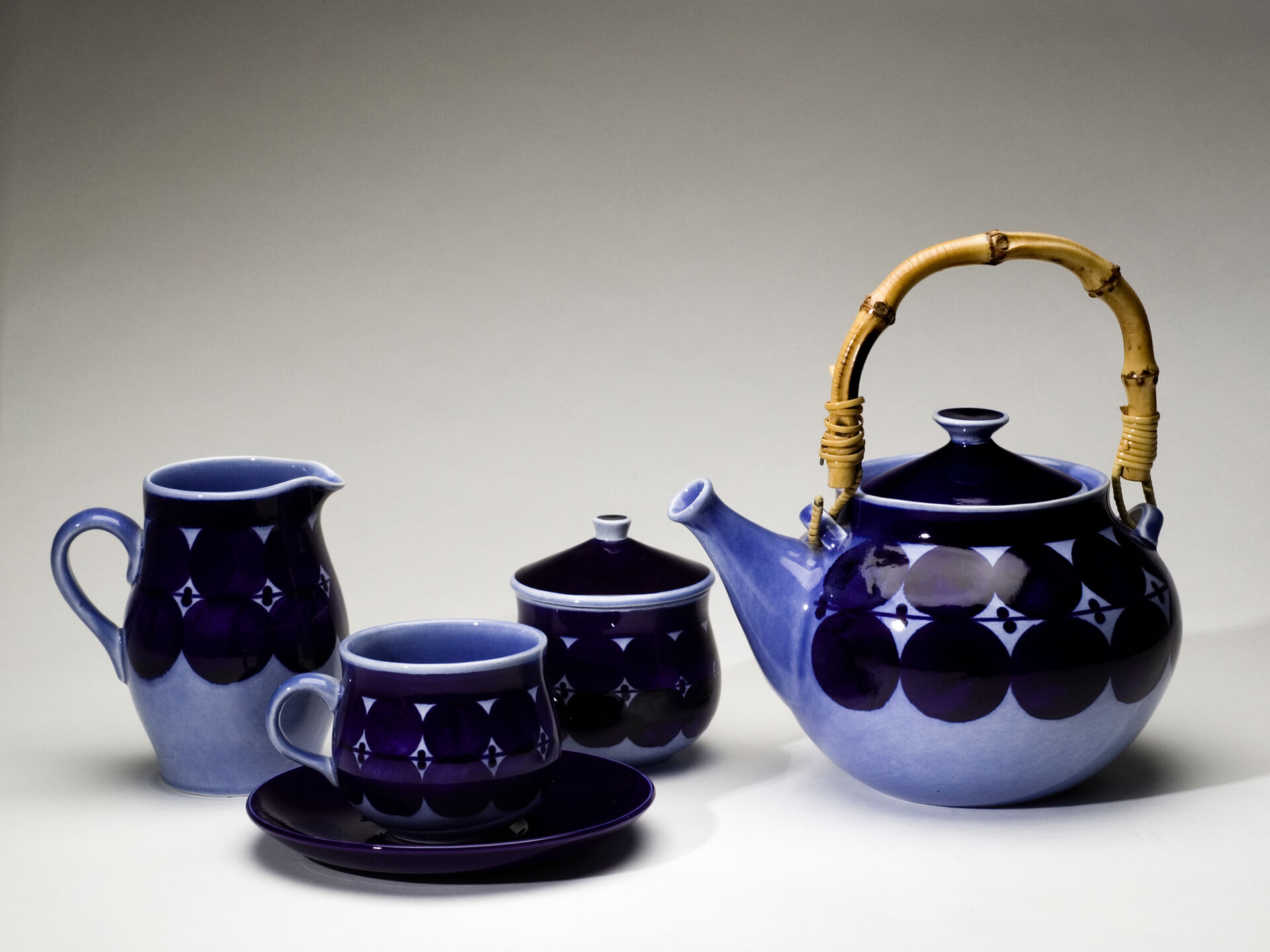 Teapot, cup, milkjug and sugarbowl with lid, "Matilda", by Lisa Larson.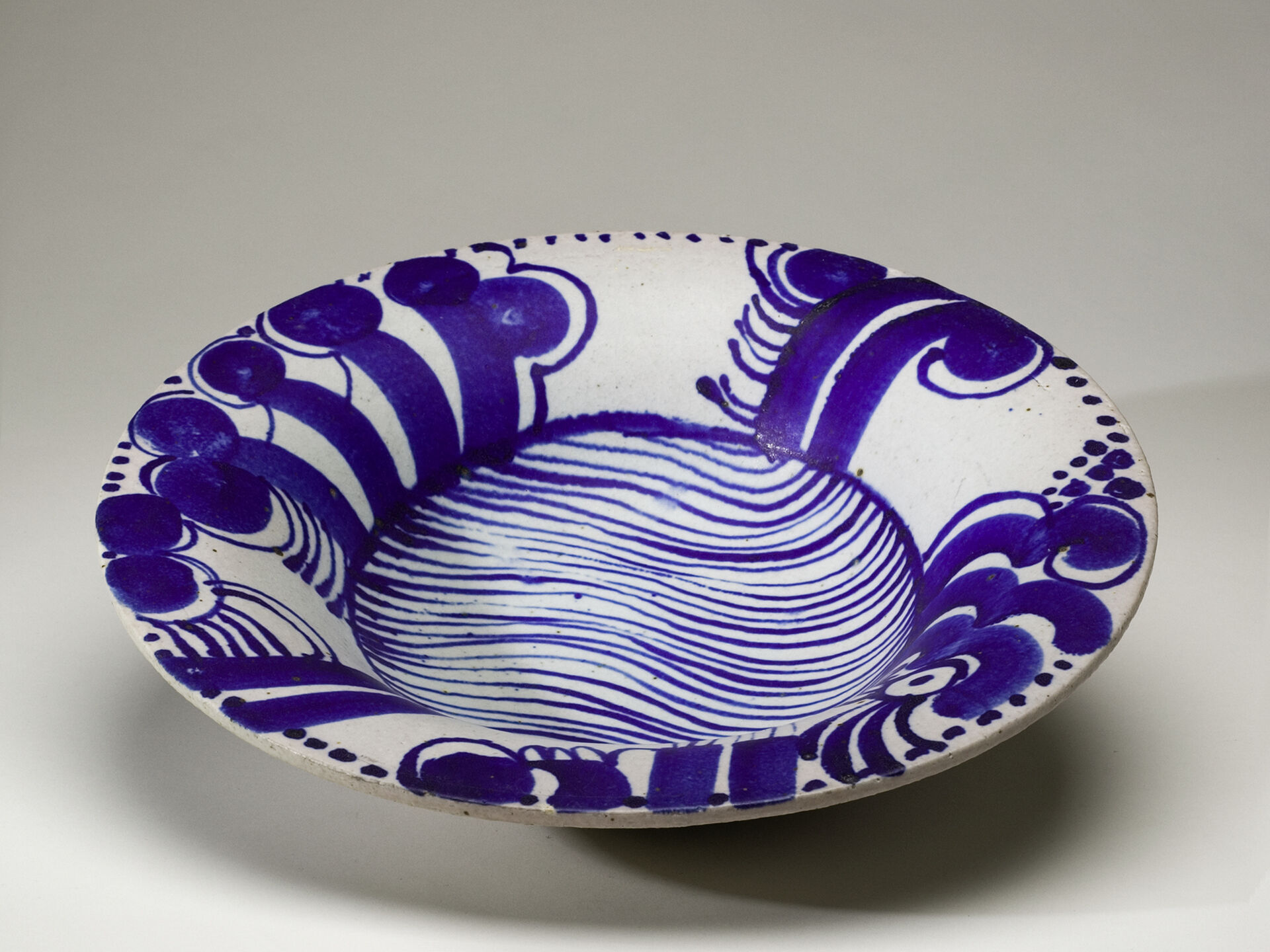 Wall plate with abstract decor, by Lisa Larson.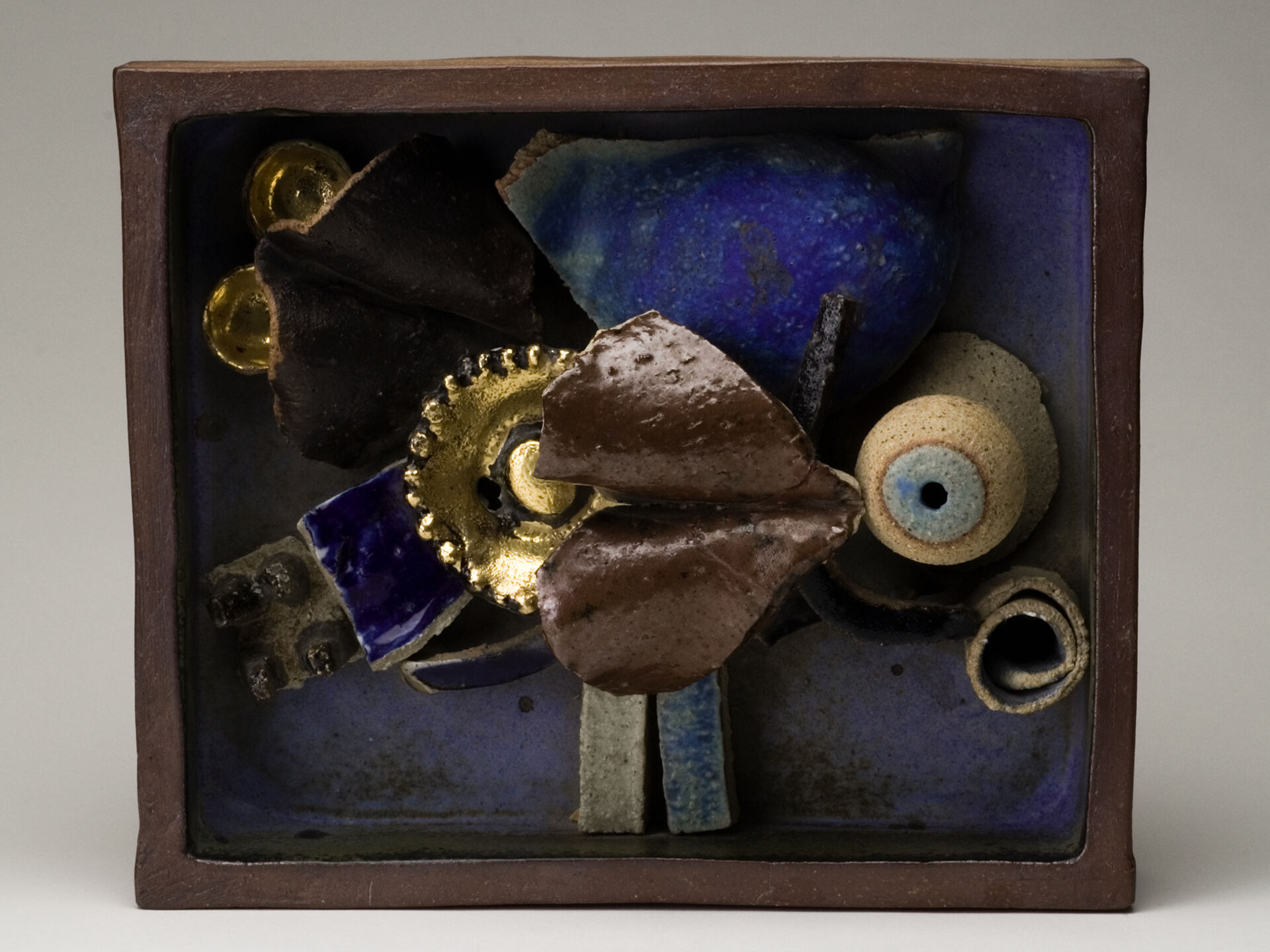 Wall Relief, in stoneware frame, by Lisa Larson.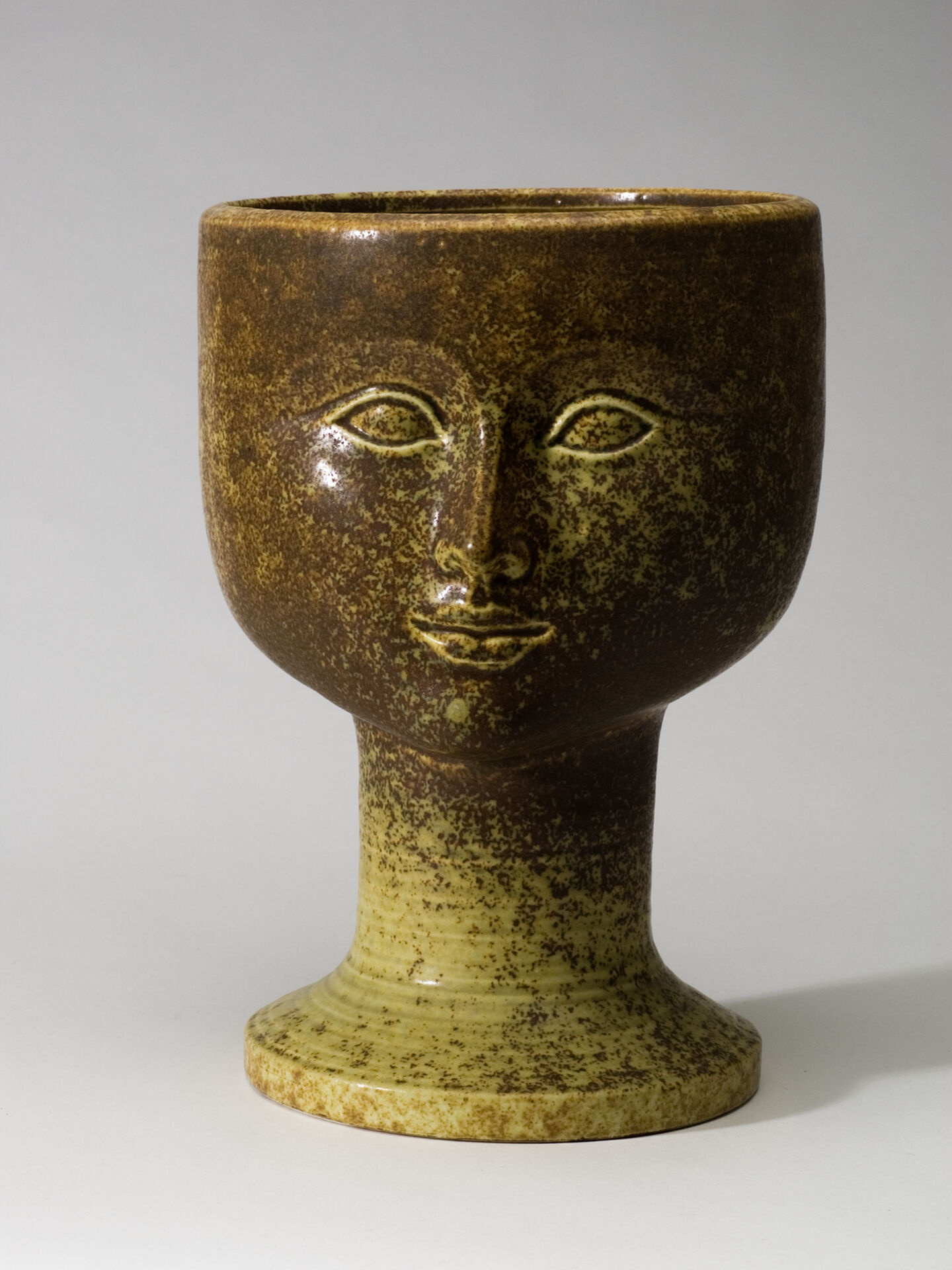 Vase with face, by Lisa Larson.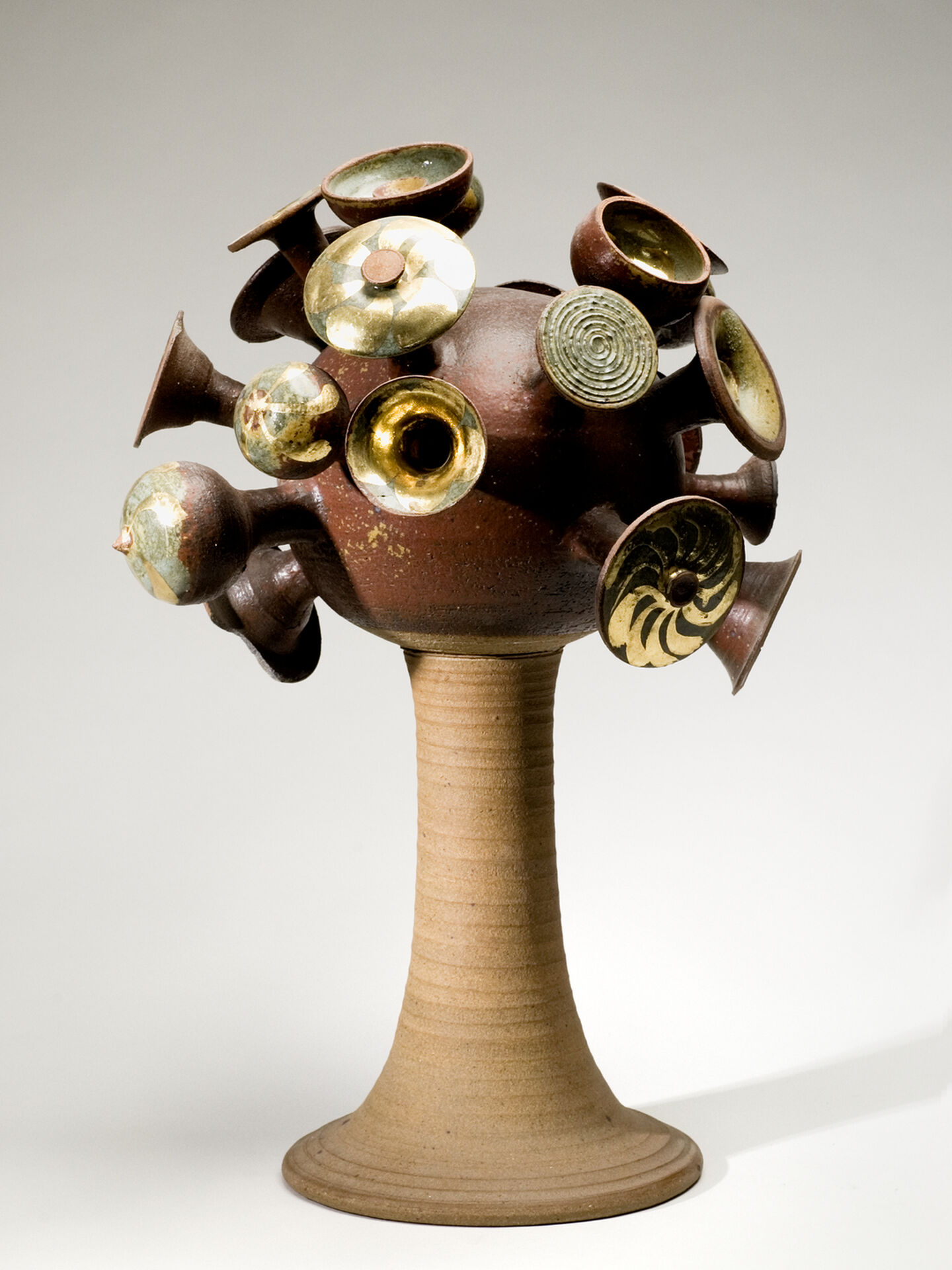 Sculpture, by Lisa Larson.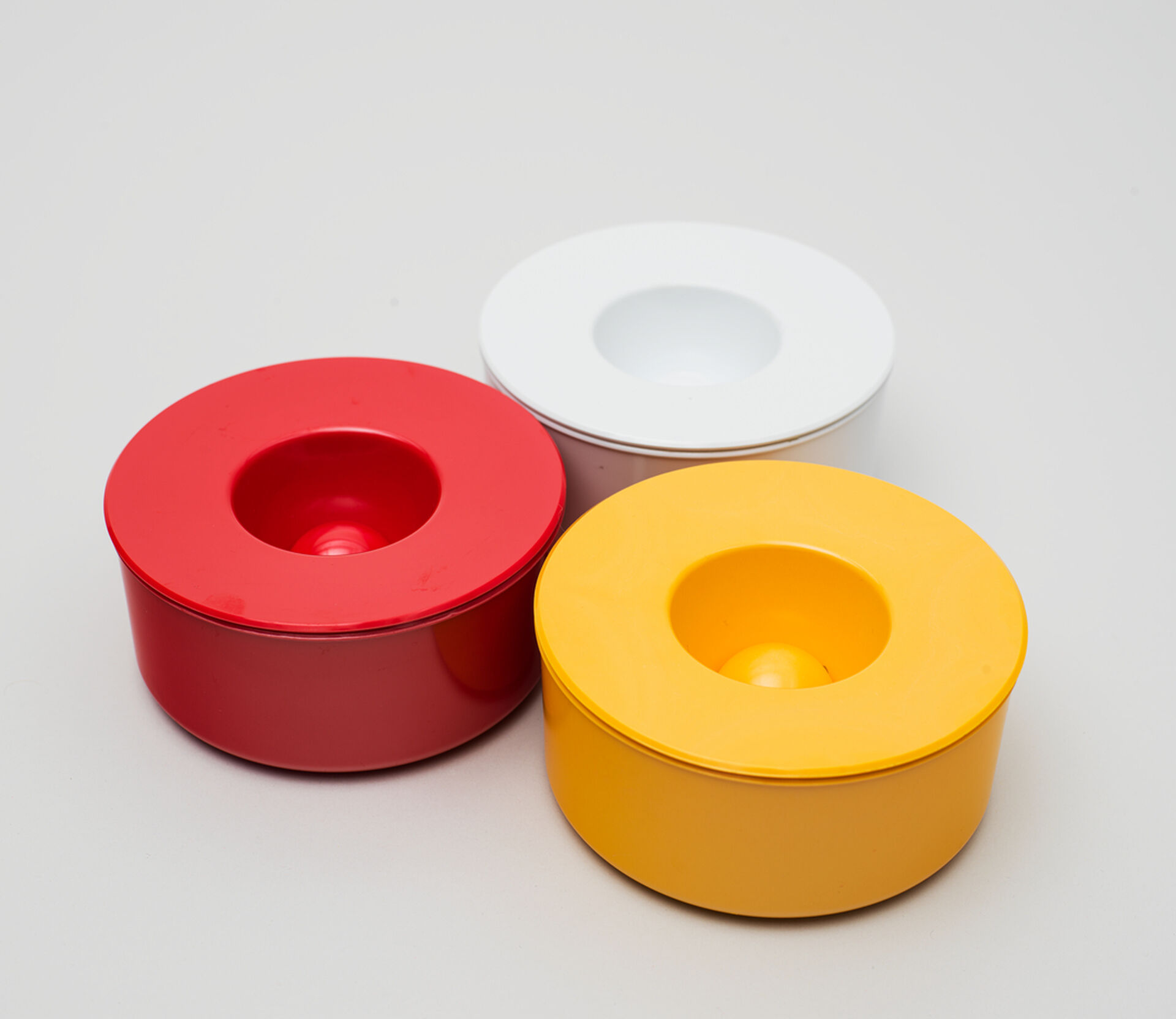 The exhibition presented objects from the artist's student days, as well as her production breakthroughs: one-of-a-kind creations, animal series, wall tiles, sketches for public decoration, and sculpture. Part of the exhibition highlighted Lisa Larson's and her husband Gunnar Larson's time as guest artists in the atelier of the sculptor Peter Voulkos in Berkeley University, California. Another section concerned travel and inspiration, and included loans from Lisa Larson's own collection.
The works by Gunnar Larson included ceramic, enamel, and plastic creations. His most famous design for Gustavsberg is the 'Kulan' plastic ashtray.
Finally, the exhibition addressed Lisa Larson's international popularity. Among other things, it featured photos from the Shigaraki Ceramic Cultural Park in Japan, where a monumental sculpture – a copy of one of the artist's figurines, in a giant format – was erected in 2015.