The exhibition is temporarily close until December 18, 2020 due to new installations in progress.
The extensive Gustavsberg Collection, which encompasses over 45,000 objects, belongs to all of us. It was donated to the Swedish state in 2000 by Gustavsberg Porcelain Factory's previous owner, KF, and has since been managed by Nationalmuseum. The exhibitions delve into the Gustavsberg Collection and offer new discoveries as well as nostalgia and 'eye candy'.
The new exhibitions recount the history of Gustavsberg Porcelain Factory, which spans more than 170 years: the objects that were created, the people who were active there, and the role that the factory came to play in Swedish society.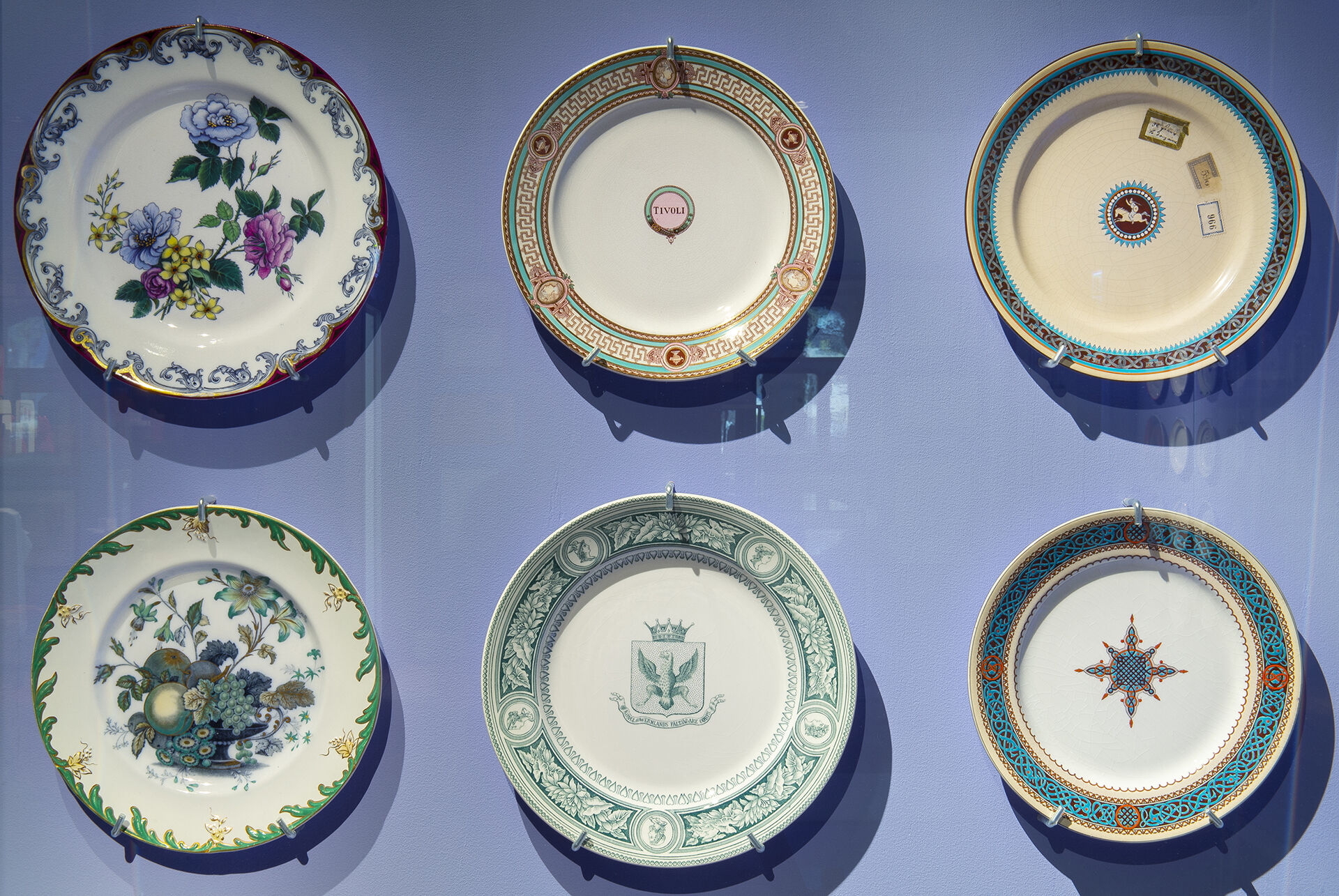 Some of the 150 plates on display on a wall in the museum.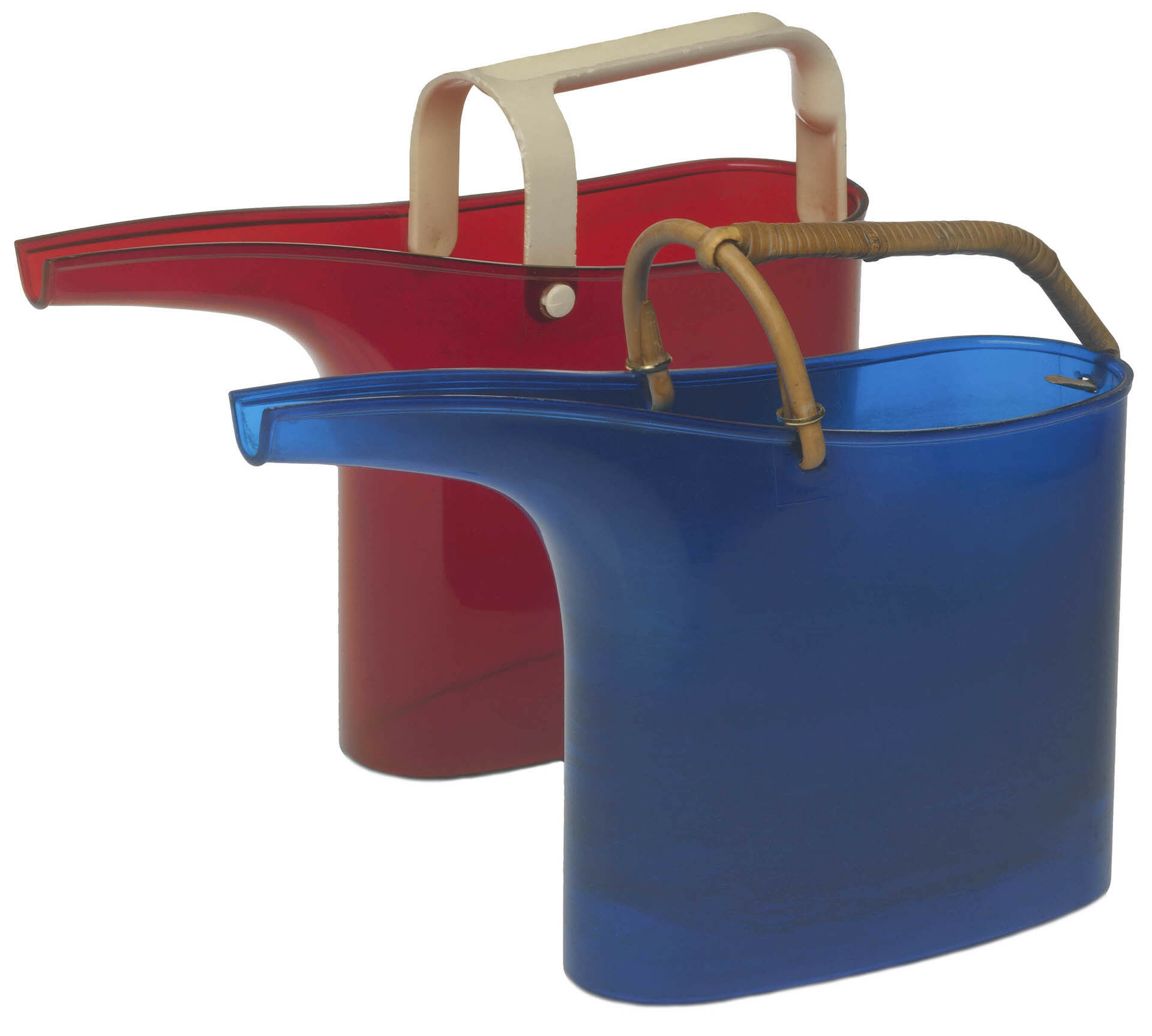 Watering cans, "Fontana", by Stig Lindberg and Per-Olof Bjurling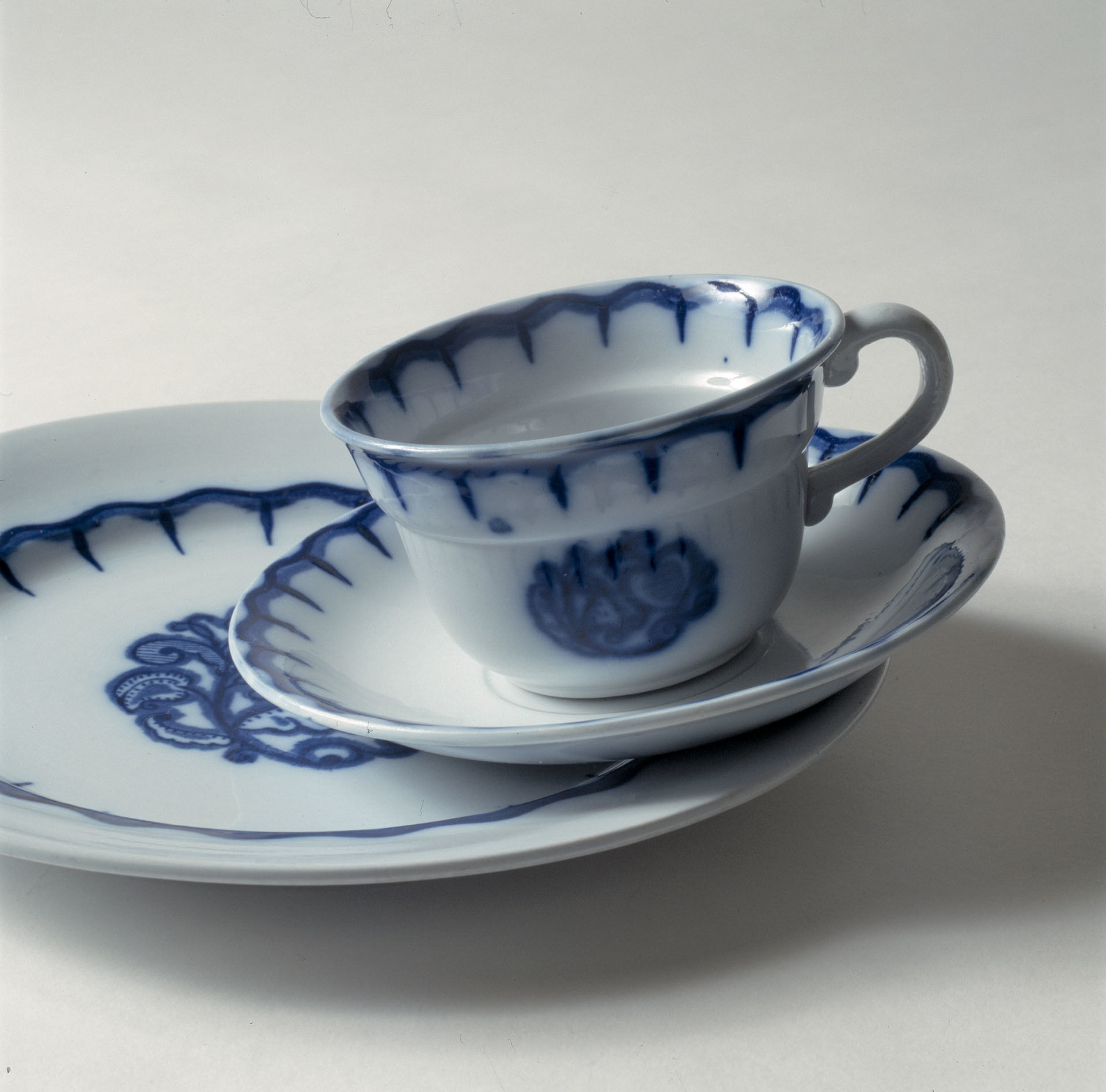 Tea cup and saucer, from the "dinner service for the working class", by Wilhelm Kåge. The décor is called Liljeblå (Lily Blue).
Cup "Angels, do they exist?" by Margareta Hennix.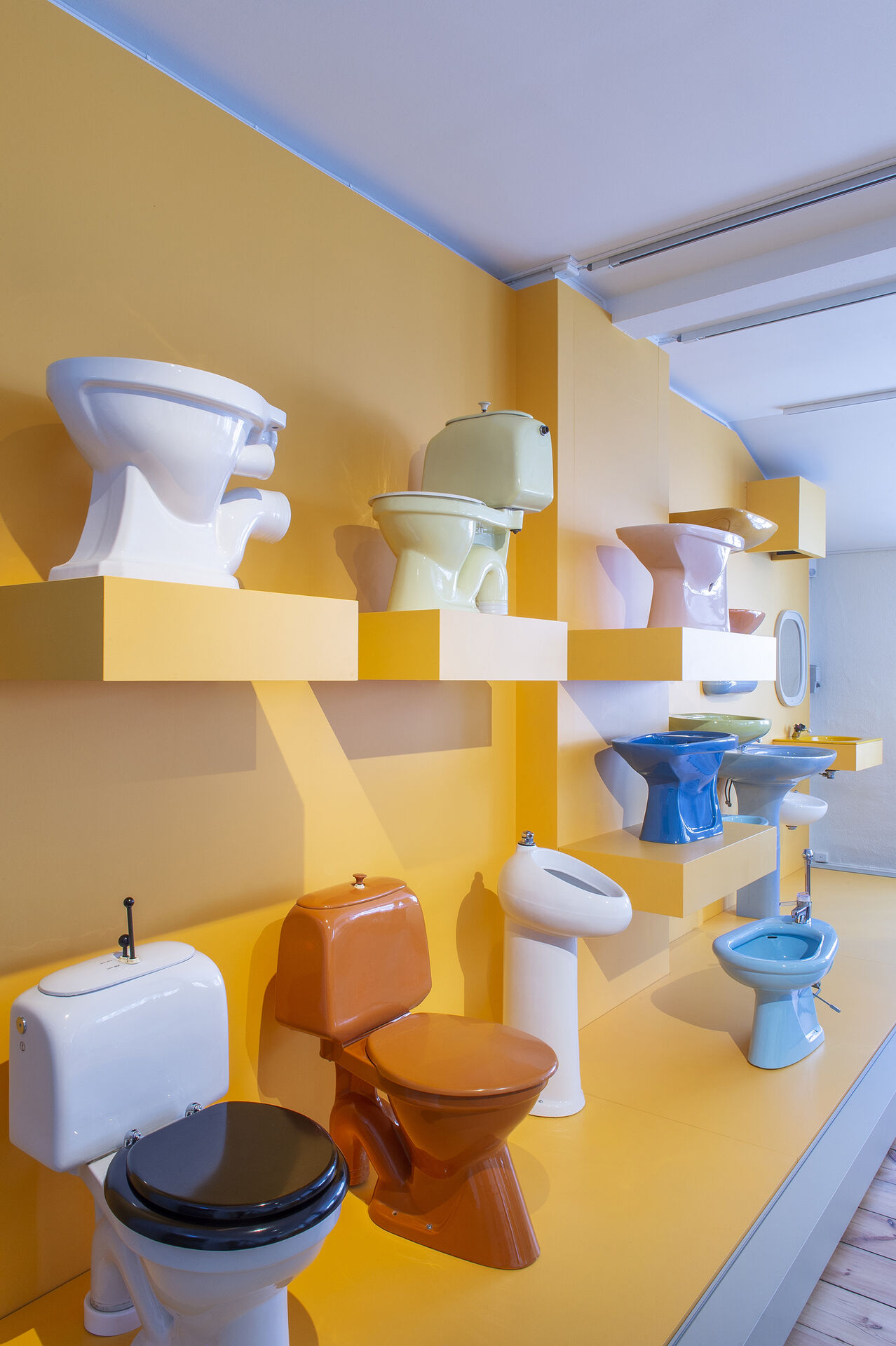 Many Swedes are familiar with the sanitary products manufactured at the Gustavsberg factory.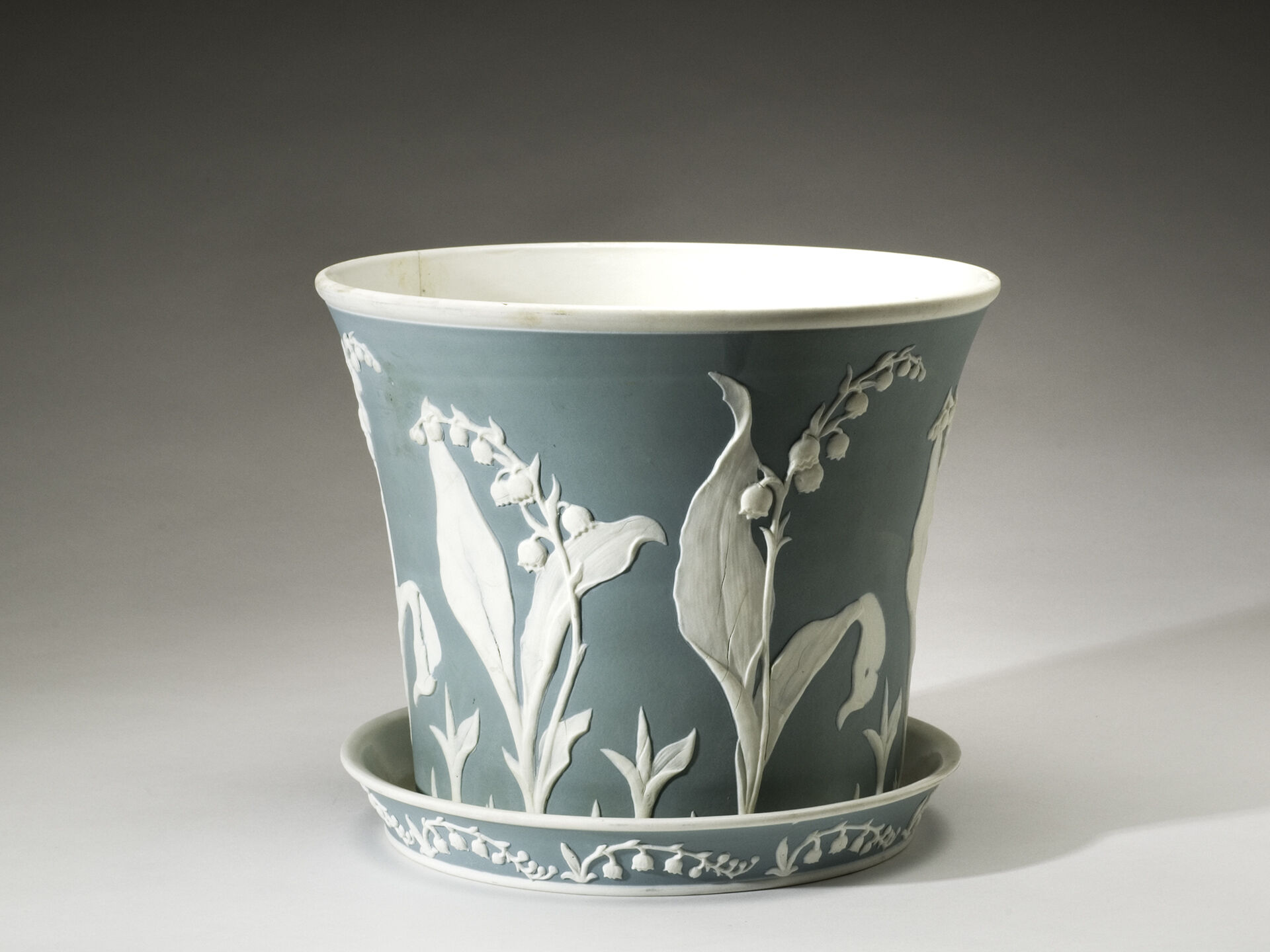 Gunnar G:son Wennerberg, George Lowndes, flower pot and plate in blueish green, with decor of lillies of the valley, ca 1896 - 1898.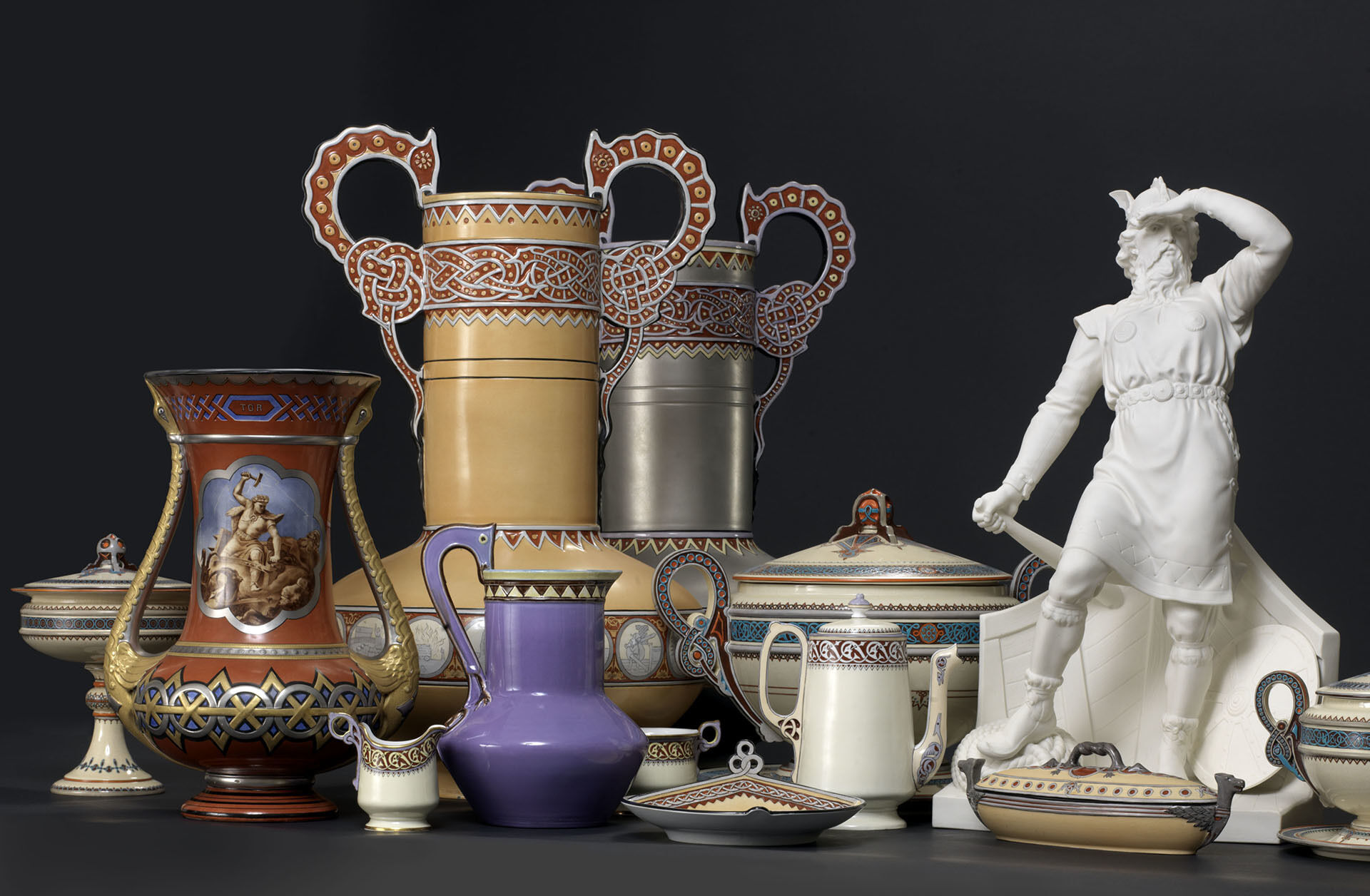 Objects in Old Norse Style, late 1800's.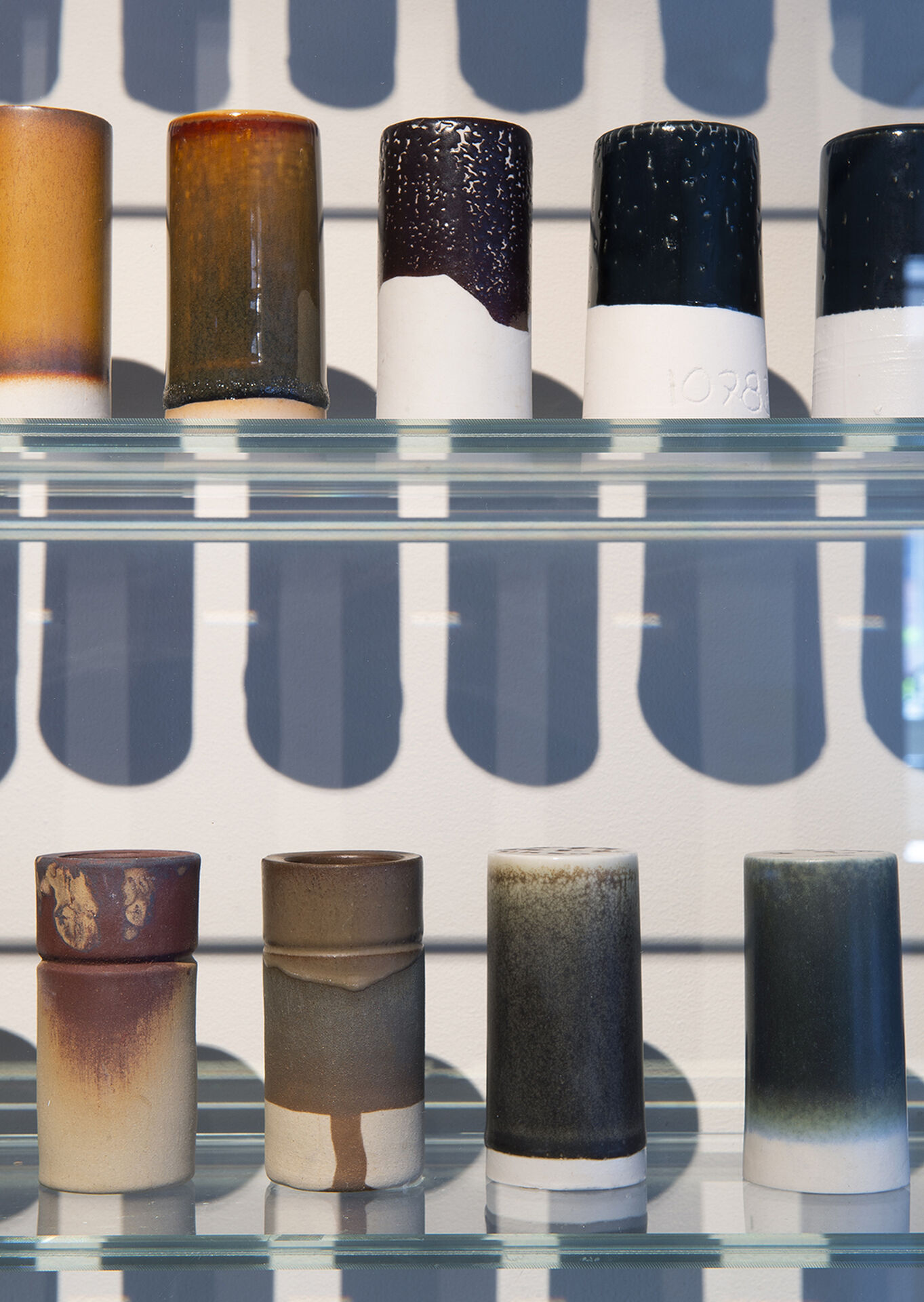 Glaze samples.
To this day, most of us have personal relationships with products from the Gustavsberg factory. Approximately 2000 objects are presented in colourfully staged exhibits based on various themes. Visitors get the chance to experience everything from studio-created objets d'art and splendid urns to well-known porcelain services and older sanitary products, as well as enamel and plastic objects.