Is there a common aesthetic when it comes to Nordic porcelain? That was the question under the spotlight in the AfterGlow exhibition, which brought together 13 contemporary ceramicists working in the Nordic countries. The artists were invited to look at the history of the porcelain industry from an artistic perspective, and to create new interpretations of the design tradition.
When Europeans started manufacturing porcelain in the 18th and 19th centuries, the patterns imitated blue and white Chinese porcelain. The products offered by Nordic porcelain manufacturers were not markedly different from those of other manufacturers. But over time, manufacturers began to employ in-house artists and engravers, and the decoration took on a local flavour, often inspired by Scandinavian nature. Nowadays, most manufacturing takes place outside the Nordic countries, while the patterns and designs are increasingly targeted at an international audience.
In a pan-Nordic collaboration project, 13 ceramicists from Sweden, Finland, Norway and Denmark were invited to create an exhibition. Ahead of the project, the ceramicists took part in masterclasses, workshops, artist residencies and study visits to various museums. They shared their technical and artistic experience with one another, leading to a dialogue between artists and aesthetics transcending national and temporal boundaries. The collections of the Nordic porcelain museums served as a sounding board for the artistic process. In the afterglow of the porcelain industry's proud history, new designs took shape in places where the kilns were fired up for centuries. The resulting exhibition, AfterGlow, was a multifaceted contemporary perspective and reflection on the historical significance, artistic potential and present-day relevance of porcelain.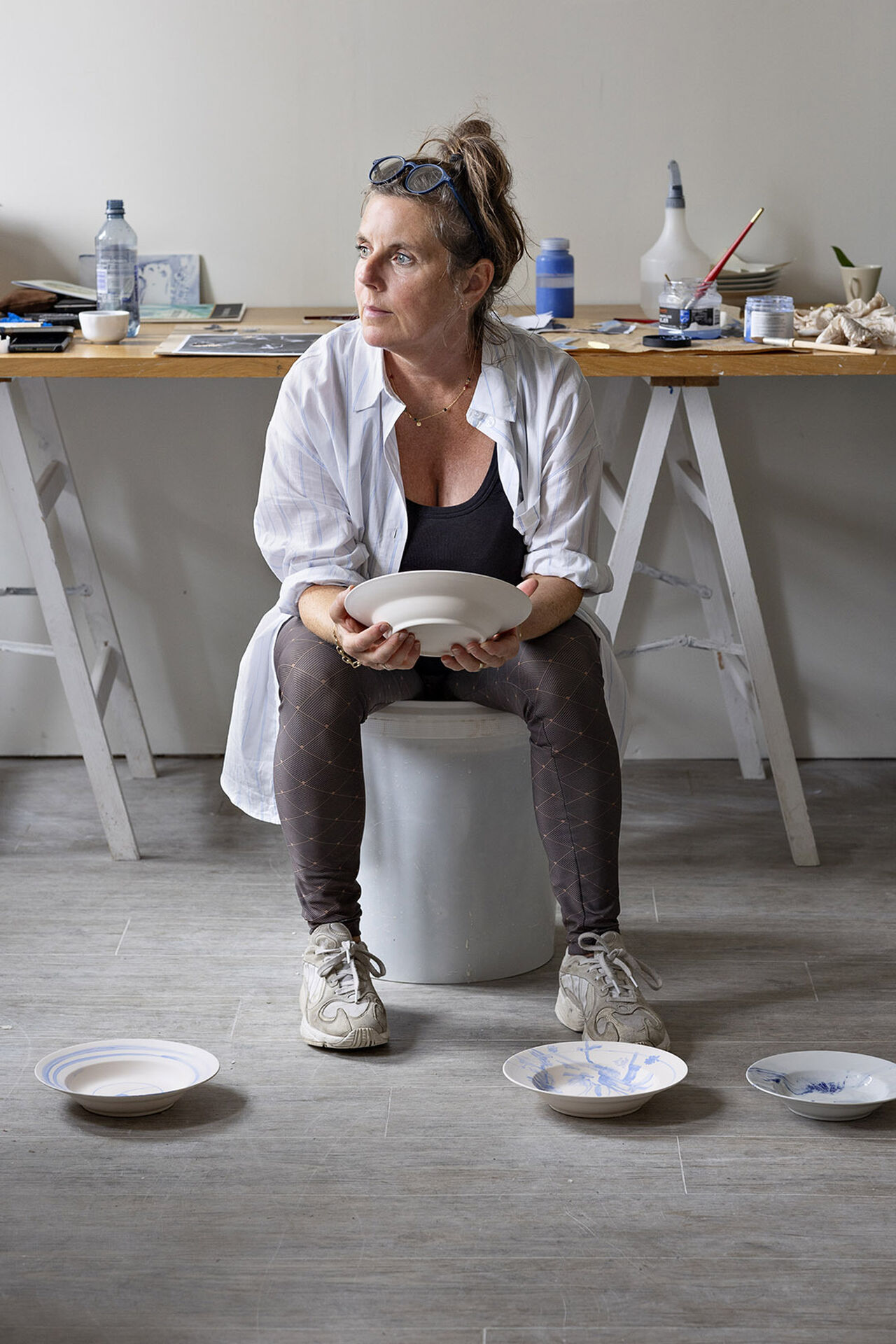 Mette Hannemann (DK) is essentially a visual artist and has long worked with Royal Copenhagen's ceramic service decors. Photo: Dorte Krogh.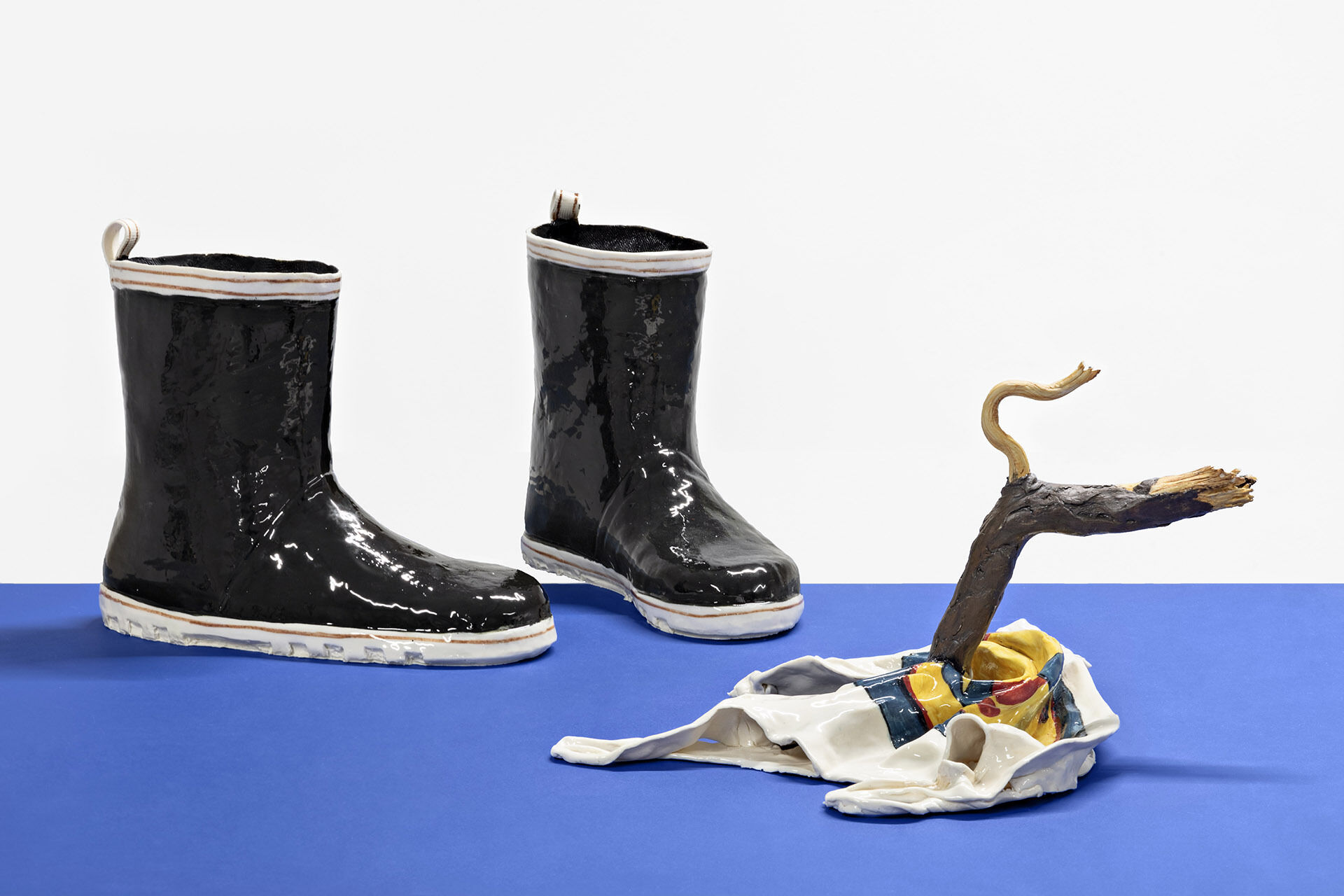 Karol Zarbock (SE) raises questions about the duality of the porcelain industry and highlights paradoxes in his own practice. In his works we encounter a melancholic relationship with nature which problematises the use of Earth's resources. Photo: Dorte Krogh.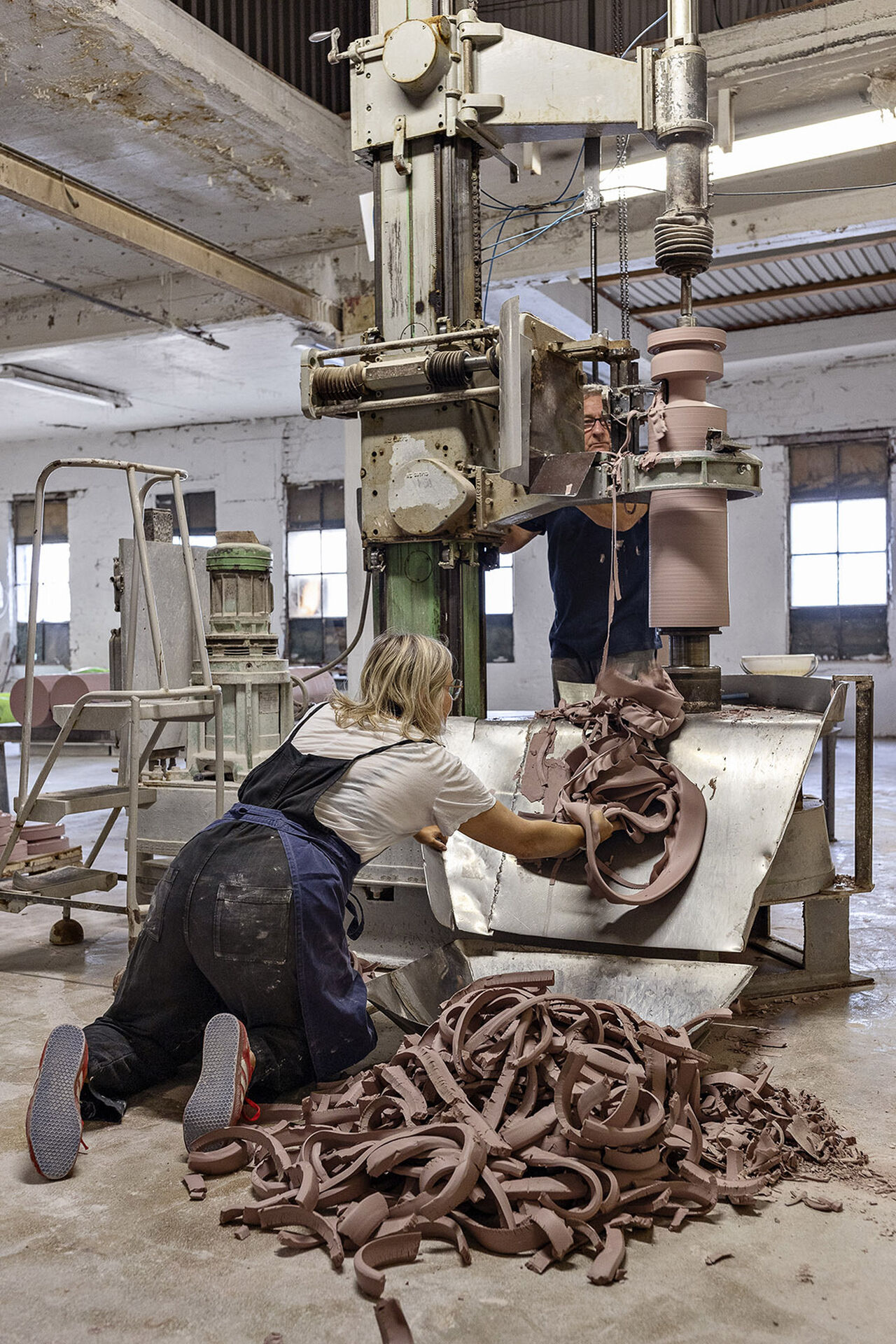 Heidi Bjørgan (NO) investigates the aesthetic potential in overlooked objects, such as residual materials from the factory's porcelain production. Photo: Dorte Krogh.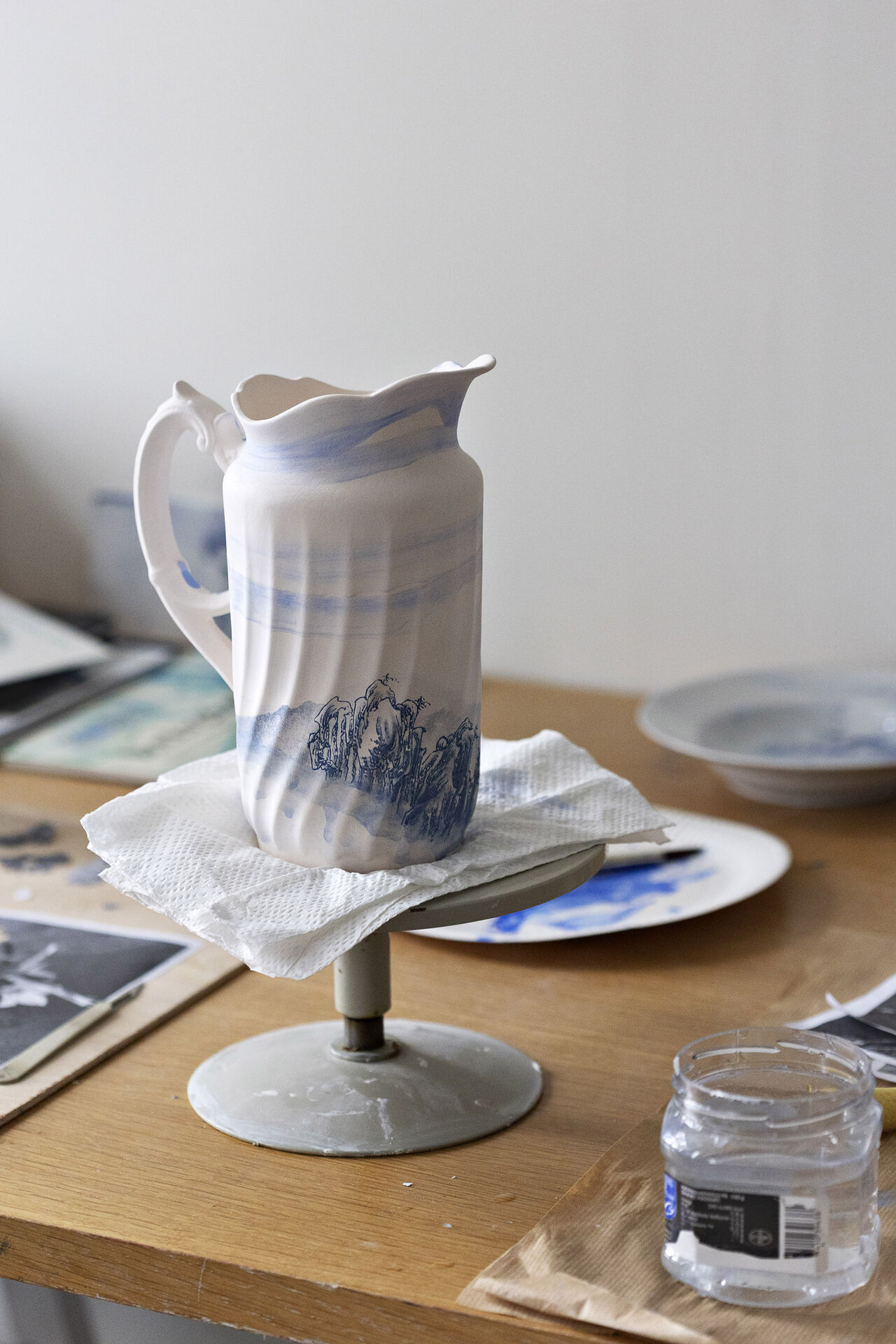 In AfterGlow, Mette Hannemann's (DK) starting point was Royal Copenhagen's artistic director Arnold Krog and his use of cobalt in art and industry exhibitions in around 1900. In her pieces, she tries to capture the light, nearly ethereal feeling of the decor.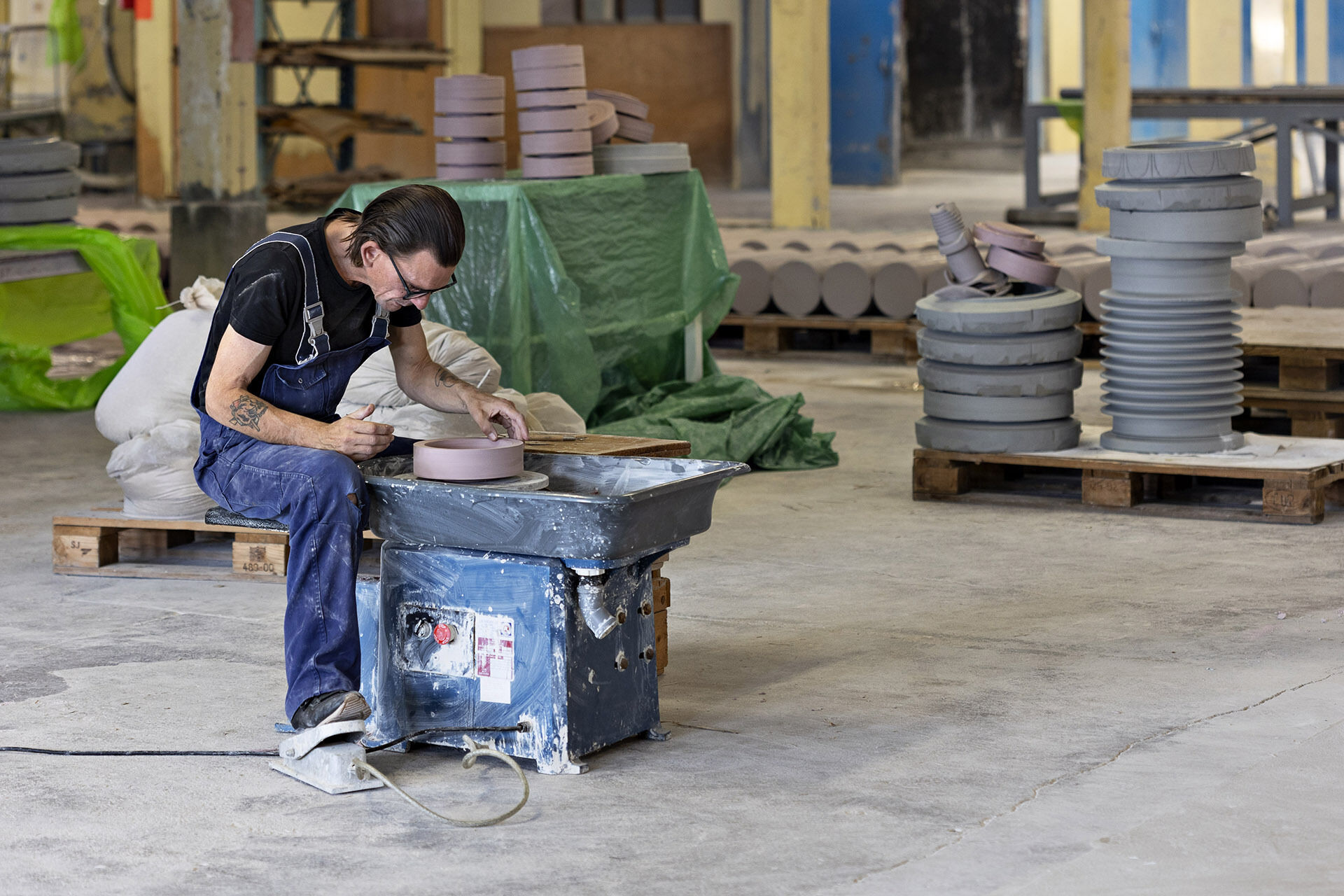 Michael Geertsen's (DK) work starts at the potter's wheel where he creates timeless shapes and ceramic archetypes that he combines to make sculptural objects. Photo: Dorte Krogh.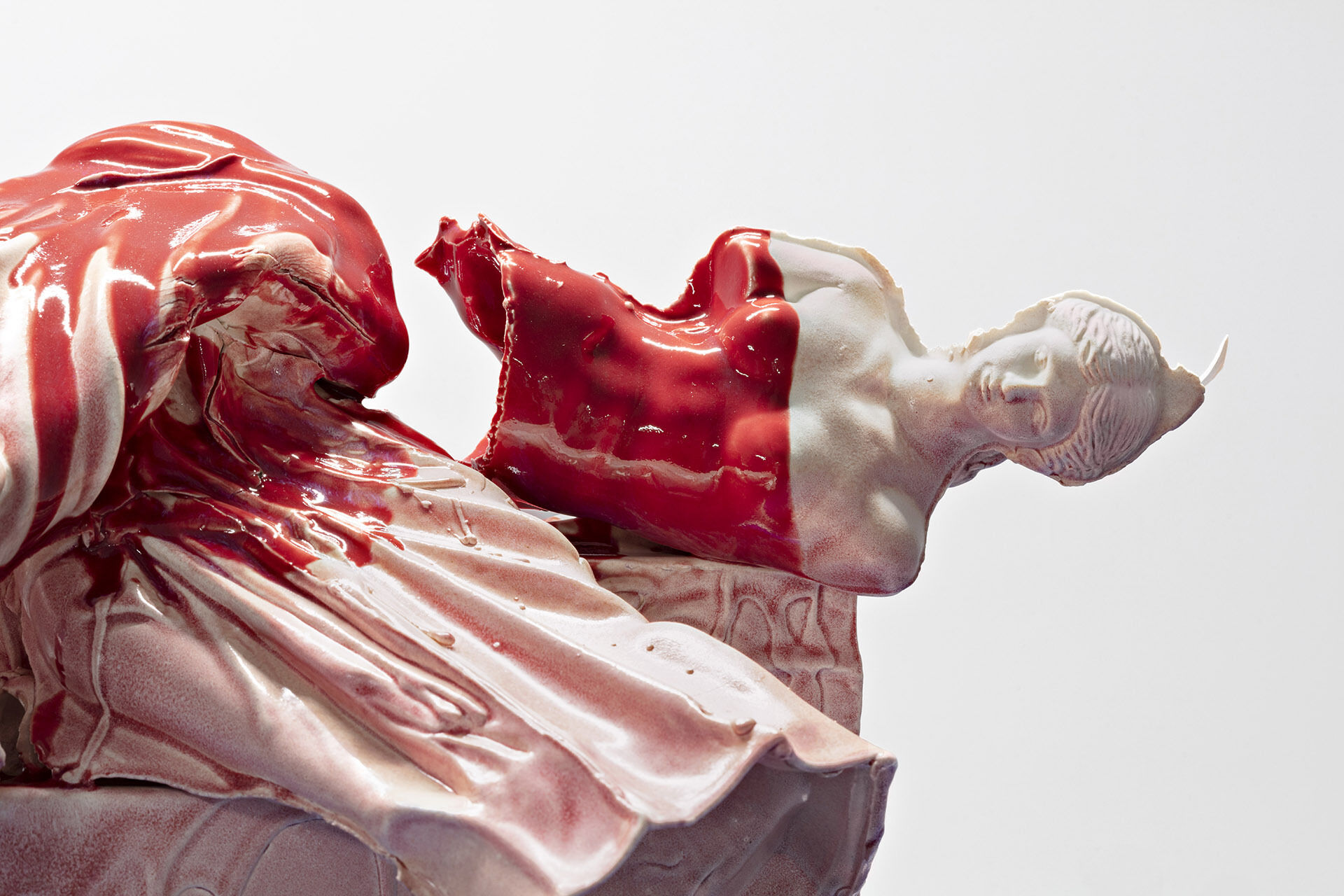 Irene Nordli's (NO) figurines are associated with a classic motif tradition, and in her artistry she looks for the essence of life. What is it like to have a body or to lose someone you love? Photo: Dorte Krogh.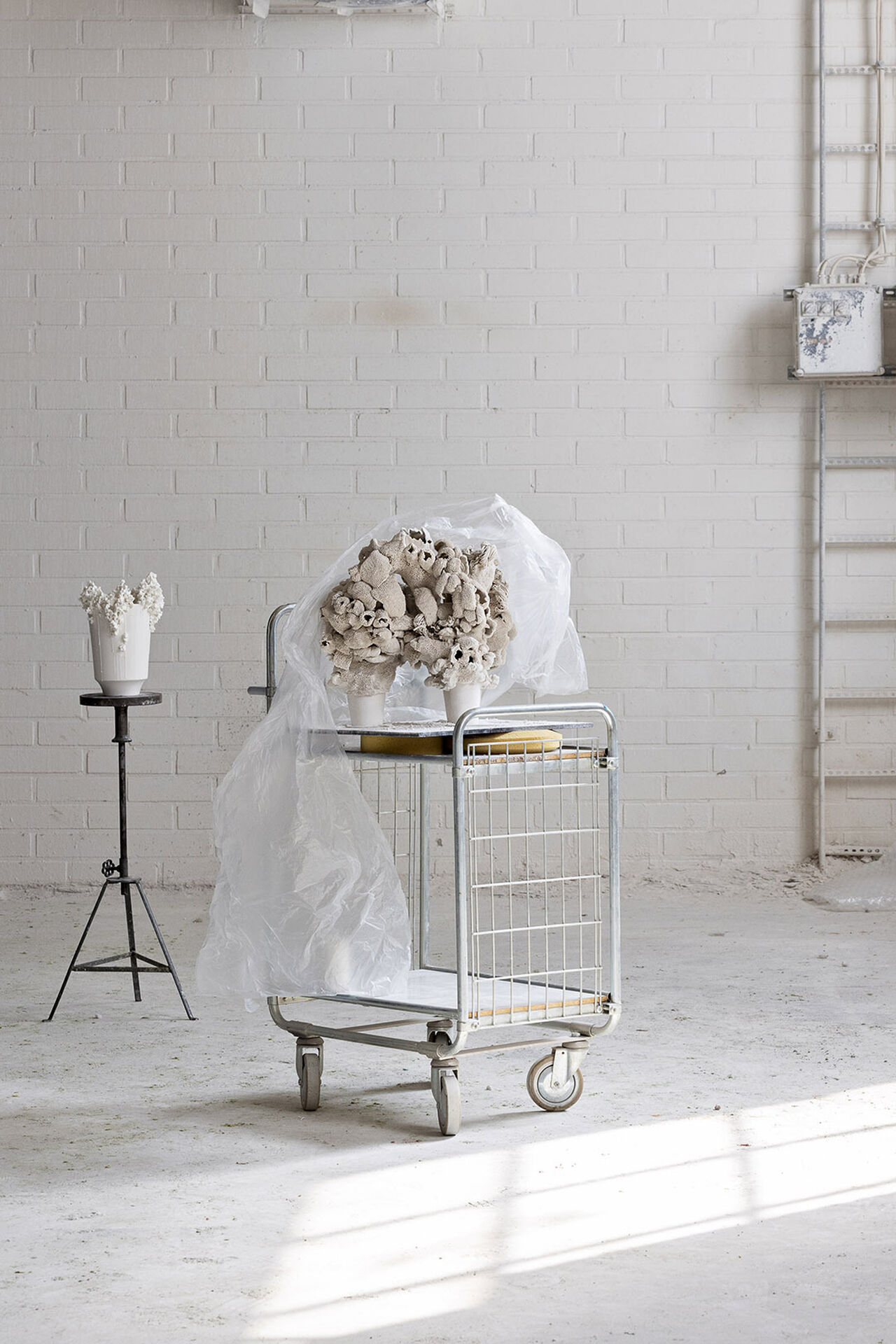 Veera Kulju (FI) works with both ceramics and textiles. In combining the materials, she relates to collaborations in the artistic process and how we develop by sharing knowledge. Photo: Dorte Krogh.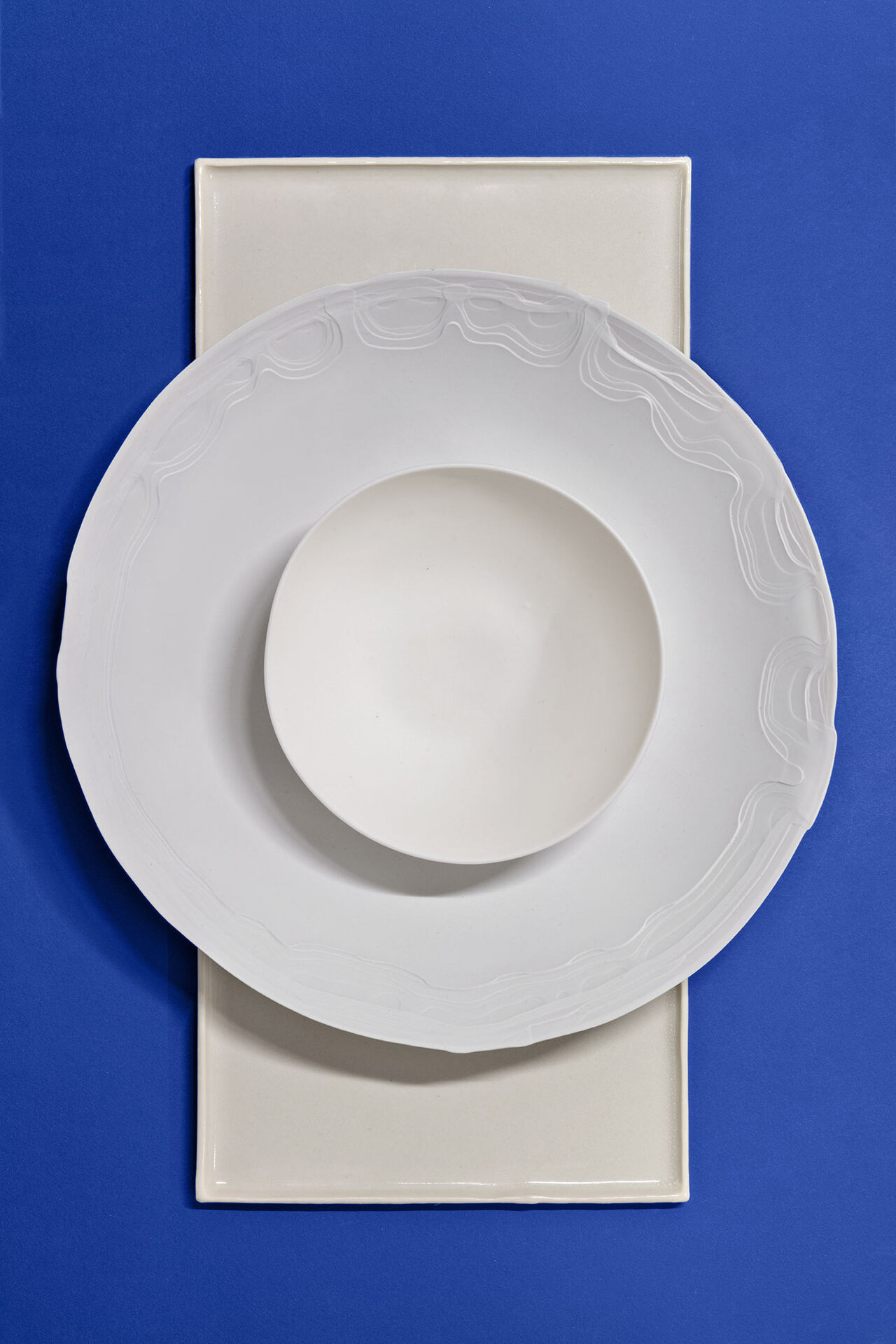 Anne Tophøj's (DK) focus is on the material and its unique and inherent quality in relation to table settings and dinner services. Photo: Dorte Krogh.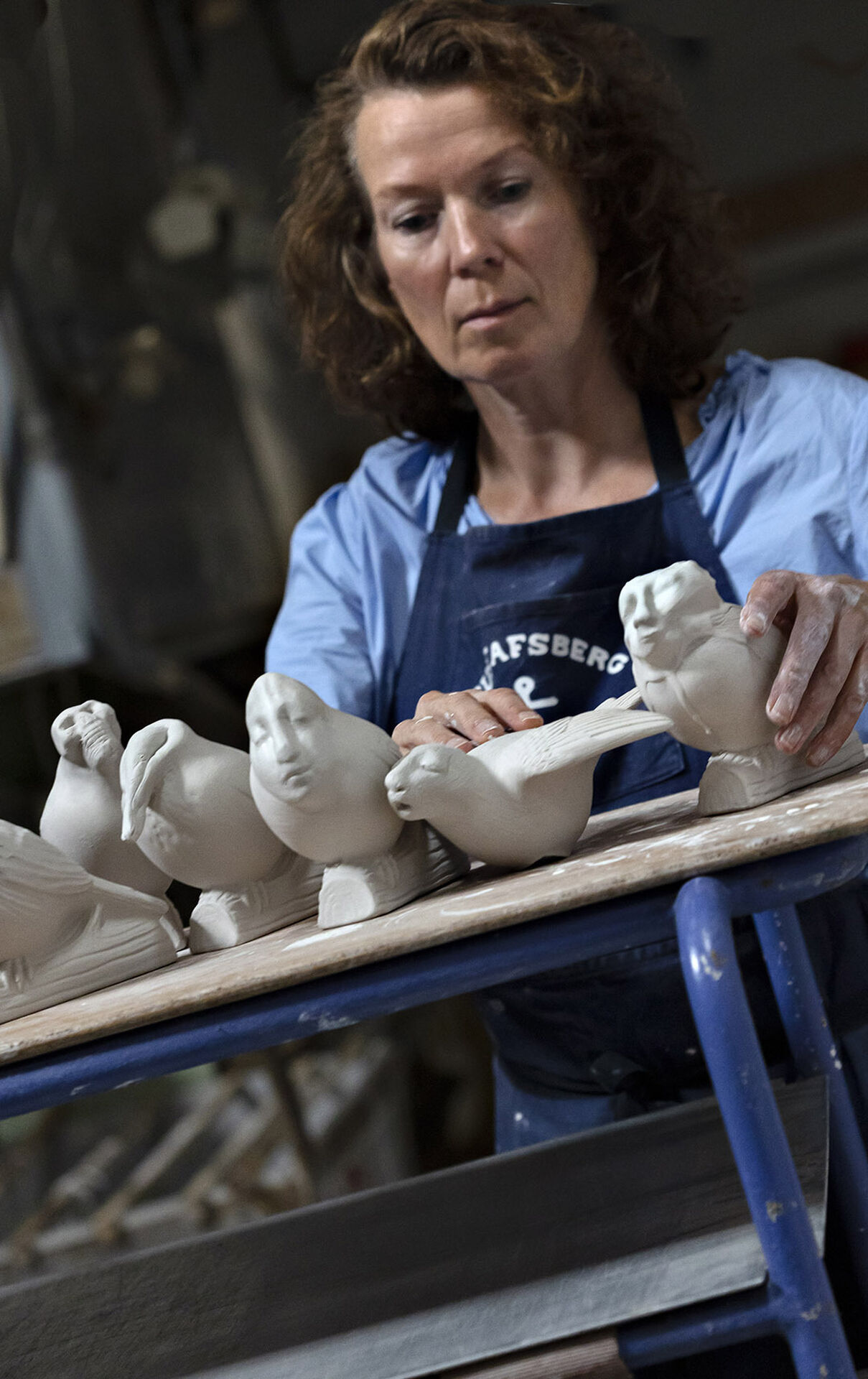 Irene Nordli (NO) has worked with porcelain for nearly 30 years. In AfterGlow, she was inspired by Gustavsberg Porcelain Museum's collection and has utilised the figurines' ability to convey narratives. The birds were previously produced by Gustavsberg's Porcelain Factory, and in this adaptation Nordli makes the figurines her own. The bird becomes a human and the human becomes a bird. Photo: Dorte Krogh.
Participating ceramicists
Sweden:
Ann-Britt "Amba" Haglund
Karol Zarbock
Finland:
Kirsi Kivivirta, Pauliina Pöllänen, Veera Kulju
Denmark:
Mette Hannemann, Michael Geertsen, Ane Fabricius Christiansen, Anne Tophøj
Norway:
Andrea Scholze, Martin Woll Godal, Irene Nordli och Heidi Bjørgan
Thanks!
This project has been made possible thanks to the generous support of Kulturrådet (Arts Council Norway), Nordisk kulturfond, Cerama, Danish Arts Foundation, Norske Kunsthåndverkere (Norwegian Association for Arts and Crafts), Svenska kulturfonden (Swedish Cultural Foundation in Finland), Vestfold Municipality (N), Augustinus Foundation (DK), Beckett-Fonden (DK), Konsul George Jorck og Hustru Emma Jorck's Fond (DK) and C. L. David Foundation and Collection (DK).